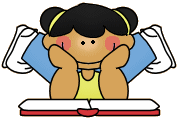 Make Learning Fun with Pre-K Fun!!!
Use the menu to the left to navigate
to the theme you're looking for.
NOTE: This site is for educational reference only!
No copyright infringement is intended.
I do not claim any of these as my own ideas.
They are shared from friends and fellow group members.
Some ideas found have been compiled from online groups through the yrs.
Thanks for sharing all your great ideas!
* THERE ARE NO ACTIVITIES FOR THOSE THAT ARE NOT HIGHLIGHTED & UNDERLINED!! *
PLEASE READ!!
PLEASE DO NOT SUBMIT IDEAS TAKEN DIRECTLY FROM OTHER WEBSITES!!!
Some ideas that have been submitted are word for word on other theme sites!
To contribute, please send us the link and we would be happy to add it to the theme pages.
Graphics by Ashley at: