Super Bowl Snack Ideas
Football Shaped Cookies/Brownies
Use a football shaped cookie cutter or a butter knife
to cut cookie dough or brownies into a football shape.
Add white icing to create the lace and stripes on football.
We also added chocolate chips to make them even yummier.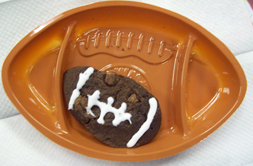 (Photo submitted by Shell)
Football Oreo Cookies
They now sell Oreos shaped like little footballs!
Don't they look GREAT? I'm sure the kiddos would LOVE these!!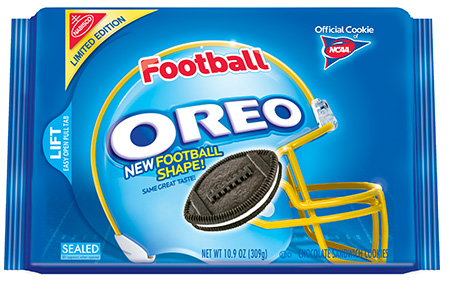 Pre-K Fun Theme Pages are for educational reference only!
No copyright infringement is intended.
I do not claim any of these as my own ideas.
They are shared from friends and fellow group members.
Thanks for sharing all your great ideas!