Arbor Day Game Ideas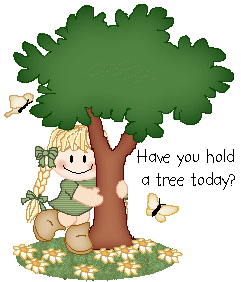 Put the Leaves on the Tree
Play this Arbor Day version of Pin the Tail on the Donkey with your children.
Cut a large tree trunk shape out of brown paper and tape it to the wall.
Collect fresh green leaves from outside and put a loop of tape, sticky
side out, on the back of each leaf. Let your children take turns closing their
eyes and placing a leaf on the tree. Continue until each leaf is on the tree.
Other Variations:
Pin the apple on the tree or pin the tree to the forest
Pre-K Fun Theme Pages are for educational reference only!
No copyright infringement is intended.
I do not claim any of these as my own ideas.
They are shared from friends and fellow group members.
Thanks for sharing all your great ideas!