Angel Misc. Ideas & Links
Snow Angels
Show the children how to make snow angels in the snow. Lie down on your back and move
your outstretched arms up and down and legs from side to side to leave an angel print in the snow.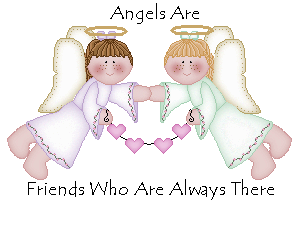 ~ Links ~

Pre-K Fun Theme Pages are non-profit & for educational reference only!
No copyright infringement is intended.
I do not claim any of these as my own ideas.
They are shared from friends and fellow group members.
Some ideas found have been compiled from groups through the yrs.
Thanks for sharing all your great ideas!