Angel Bulletin Ideas
My Little Angels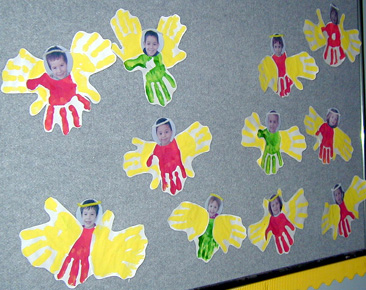 (Photo submitted by Denise)
I do not have all the children up on this board yet...It was kind of cute the
moms were asking me if there children were going to earn their wings soon?...
Handprint Lil' Angels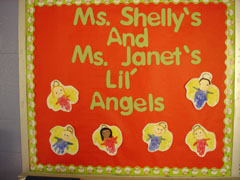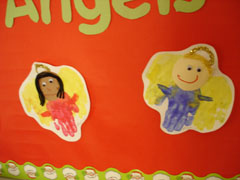 (Photos submitted by Shell)
Same as above without actual photos of child... thanks to Denise for the darling idea!!
(Click on links below for more Angel bulletin board ideas!)
Pre-K Fun Theme Pages are for educational reference only!
No copyright infringement is intended.
I do not claim any of these as my own ideas.
They are shared from friends and fellow group members.
Thanks for sharing all your great ideas!