Alligator Fine Motor Ideas
Swamp Play
Provide the children with plastic alligators and
crocodiles to play in this slimy swamp.

2 cups white glue
1 ½ cups water at room temperature
1 cup hot water
2 ½ Tablespoon Borax
2 mixing bowls
mixing spoons

In smaller bowl, thoroughly blend glue and room-temp water.
In larger bowl combine hot water and Borax. Stir until Borax
is dissolved. Slowly pour glue mixture into Borax mixture,
stirring constantly. Knead until not sticky.
Will keep in the fridge for a couple weeks.
Alligators In the Sand
Dig a 1-foot-deep trench in the sand and lay the board
across it as a bridge. Add a few plastic alligators to
make an alligator pit that is sure to create lots of excitement.
Floating Alligators
Have the children hunt for short sticks. These will be their alligators.
Fill a shallow pan with water for the swamp. Let each child, in turn,
carefully place his or her gator in the water. Tell the children that
when alligators float, they resemble tree trunks or logs. Discuss facts
you have learned about alligators. (Found under Alligator: Misc. & Links)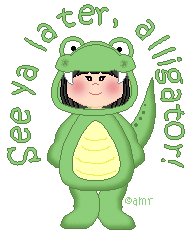 Pre-K Fun Theme Pages are for educational reference only!
No copyright infringement is intended.
I do not claim any of these as my own ideas.
They are shared from friends and fellow group members.
Thanks for sharing all your great ideas!